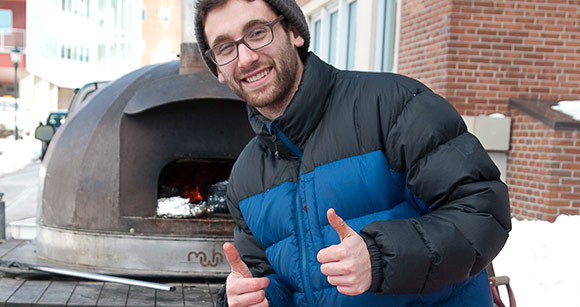 NOFA Vermont sponsors annual events to provide education, build community and strengthen local organics.
EQUITABLE ACCESS
NOFA-VT's mission is to build an economically viable, ecologically sound and socially just Vermont agricultural system that benefits all living things. In order to build the future we yearn for, all voices must be present and represented for our movement to be whole.
NOFA-VT offers free and reduced-cost registration for all our educational offerings including our annual Winter Conference, on-farm workshops, and other Farmer Services programs to anyone who identifies as Black, Indigenous, or a person of color (BIPOC). NOFA-VT provides this offering in an effort to actively work toward dismantling systems of racism that have historically disadvantaged BIPOC and continue to do so today.
NOFA-VT's On-Farm Workshop Series will be online this summer, and offers something for everyone, from the beginning backyard gardener to the veteran organic farmer, tools and information for successful organic growing.
Competitive fun for farm teams. Prizes, pizza, and glory.
Do you love local food and farms? Want to get to know your farmer better...and to get a behind-the-scenes look into Vermont's vibrant working agricultural landscape? Check out Open Farm Week!
During the month of October, generous participating restaurants, stores, and co-ops make donations to benefit the Vermont Farm Share Program.
Ag Literacy Week, which takes place in November, is an opportunity for focused activities to bring deeper awareness of the importance of Vermont's farms to their communities.
Organic enthusiasts, farmers, gardeners, and consumers have been gathering for celebration, education, and inspiration for the past 30 years at the annual Winter Conference held in February.
This one-day conference offers an array of learning and networking opportunities for market managers, board members, and organizers.
Bulk Order
The bulk order has been discontinued and will not occur in 2020. Please read more about the reasons here.