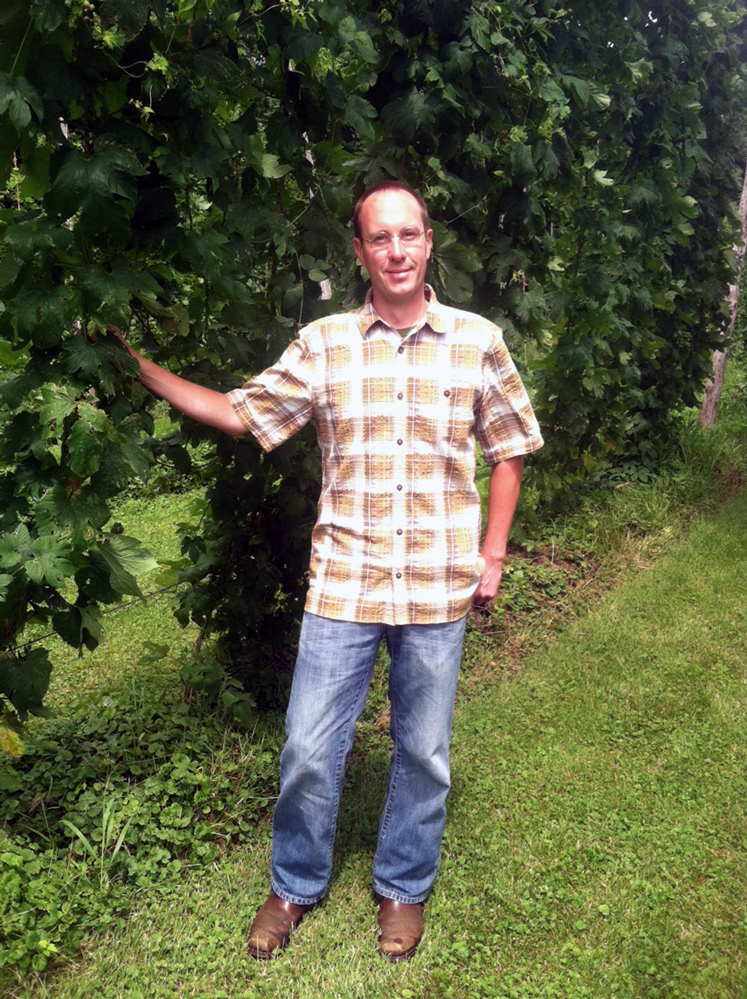 Kris Anderson of Addison Hop Farm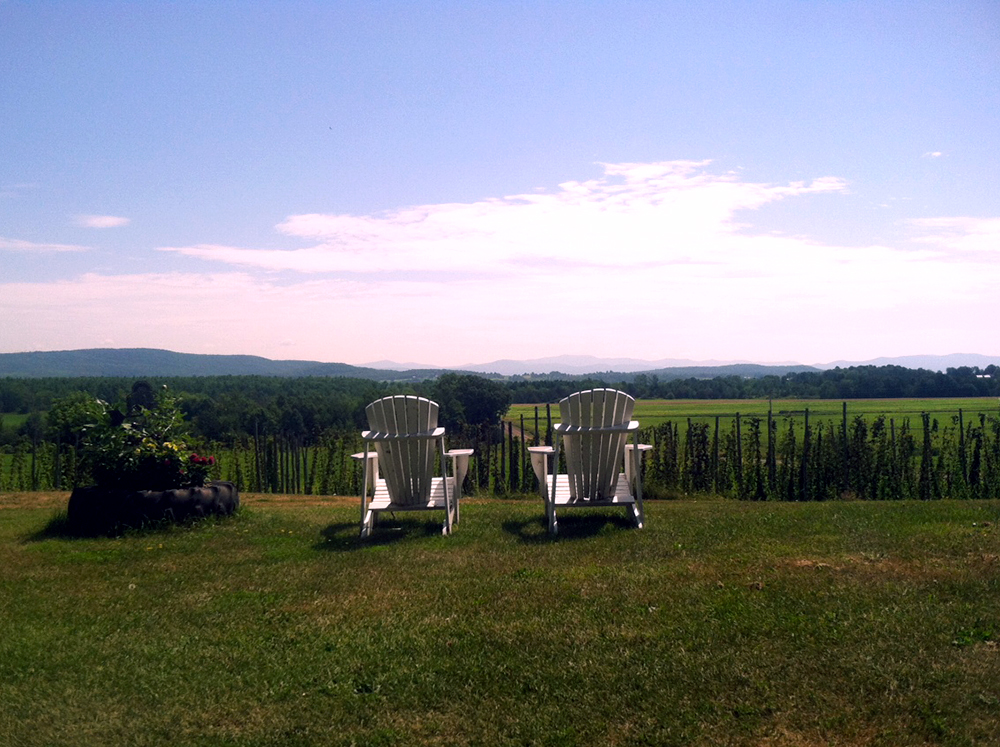 Jenny the dog was first to greet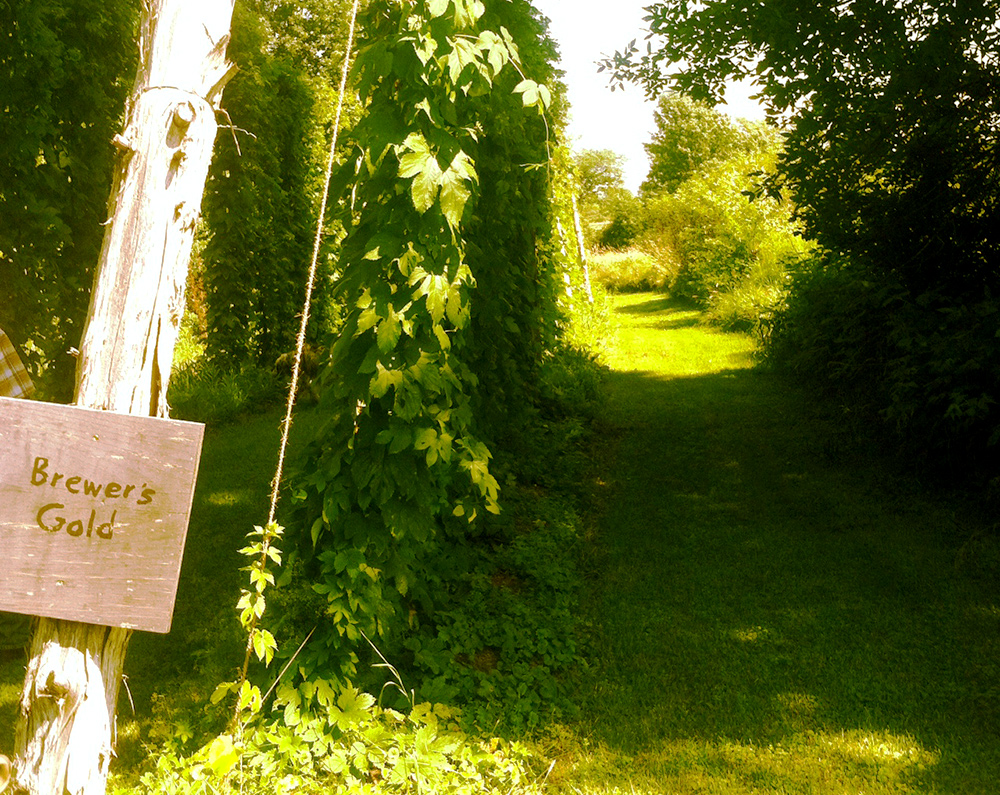 me as I approached
the certified organic hop yard in Addison
. The much needed sun was beating down on the hops, preparing them for an end of August or early September harvest. Kris Anderson of Addison Hop Farm has decided on a few reliable varieties that are wanted by local breweries and cider makers like Citizen Cider. We stroll down the rows of brewer's gold, cascade, and newport hops that stand fourteen feet tall and are held up by cedar posts, wire, and twine. Two adriondack chairs overlook the lower hop yard, the green mountains, and the barn adjoining the hop yard used for drying and vacuum sealing the hops prior to being stored and delivered. Kris takes pride in the 100 to 200 pounds of certified organic hops he produces each season and looks forward to the possibility of expanding his acreage.
"Growing hops is a lot of work but growing hops organically does not make it more difficult than it would be otherwise", says Kris.
There are few farmers specializing in growing hops in the northeast and even fewer growing organically so it was a treat to visit and find out what all the buzz is about. Thanks for visiting with me, Kris!
Johanna Setta, Certification Specialist Assistant
Vermont Organic Farmers