Rachel Fussell, NOFA-VT Education Coordinator
Are you interested in joining a feast that celebrates community, good food and farming? How about participating in a workshop that shows you how to grow currants in your backyard or delicious organic strawberries for your farm or CSA?
NOFA-VT's 2015 workshop series
has all this and more for the summer season. Our workshop series lineup features more than two dozen on-farm opportunities like these where gardeners, homesteaders and commercial farmers can gain practical knowledge, exchange ideas and get to know your neighbors. We have a diverse group of workshops for every background this summer. For commercial vegetable and fruit growers we have several workshops aimed at providing new knowledge and techniques for your operation. These include a workshop on caring for older tractors and maintenance with Hank Bissell at Lewis Creek Farm in Starksboro, an on-farm value-added tour of Pete's Greens and the Vermont Food Venture Center in Hardwick, and a vegetable tunnel production workshop with Andy Jones at the Intervale Community Farm in Burlington. For commercial dairy and livestock farmers we have an assortment of workshops that provide technical knowledge and new strategies for your farm. Among the lineup includes a workshop on herd management, grazing and other practices to best manage nutrients at Spring Brook Farm in Westfield, as well as a workshop on strategies for evaluating feed stock needs and land improvements with McKnight Farm in East Montpelier.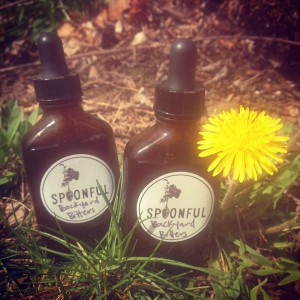 Join clinical herbalist and community gardener Kate Westdijk for Place-based Herbal Medicine – Tuesday July 7, 2015, 5-7pm in Burlington
And for all the homesteaders, gardeners, and plant enthusiasts we have an exciting array of workshops that cover a variety of subjects. Topics include permaculture with Nicko Rubin of East Hill Tree Farm, place-based herbalism with Kate Westdijk, uncommon fruits with John and Nancy Hayden of The Farm Between, and gardening tips and techniques with Charlie Nardozzi. Our "Celebrate Your Farmer" Socials brings everyone in the food system together and is a place to establish connections within your community, all while enjoying farm-fresh, wood-fired pizza baked in NOFA-VT's mobile oven. And after your appetite is satisfied, you'll be able to enjoy a farm tour and get a behind the scenes glimpse of each farm. Nine farms across the state are planning to host these special gatherings, including Adam's Berry Farm, Lilac Ridge Farm and Flack Family Farms, just to name a few.
Full line-up of workshops and socials »
Register for workshops »
RSVP for socials »